the weekend edit #61
Yes I skipped last week due to running out of time! Sorry, didn't see the point in uploading when it was nearly the weekend. I hope you have had a good one though, Nothing major is happening here, I kind of describe myself in maintenance mode. I do enough to challenge myself each day but don't over exert myself and I am just hoping it will slowly be enough to get myself back on track.
The week before last was a bit of a meh. This week has been good though and it started with our Love Island party on Monday night. To be honest it was just an excuse to get my friends round, dress in neon and have some drinks on the terrace.
It was such a fun evening, we had a quiz, some Love Island based tasks and games and enjoyed good food and good company. And a decent winner was named.
Face details for those that wanted to know:
Foundation - Nars Sheer Glow
Under Eye - It Cosmetics Bye Bye Undereye
Concealer - Nars Creamy Concealer
Bronzer - Bobbi Brown
Highlight - Becca - Moonstone
Eyeshadow - Too Faced, Pretty Rich Palette
Eyeliner - Maybelline Matte Black
Mascara - Dior Diorshow Blackout
Lips - Burts Bees balm - Santorini
Entire outfit and love earrings were from Miss Guided
On Tuesday it chucked it down torrentially and after a very wet dog walk, I settled in to catch up on the emails I didn't do the day before because I was faffing with flamingo bunting and pasta salads. A lot of my work is emails, I don't know if this is the case for other people? I get sent weddings to look through, suppliers get in touch wanting advertising and then I have Simply Weekend emails/insta content. Woven in all of those are the random spammy emails which sometimes aren't so I have to read them all. My work is not hard or stressful and for that I am very lucky but because I don't answer to anyone sometimes I ignore my inbox and then get too overwhelmed so ignore it even more. Trying to be better at this and assigning 2 hours a day to clear my inbox. It seems to be working ok so far, if you have any other tips please let me know.
On Wednesday my tummy was playing up a bit so I slacked off, watched Narnia in bed and planned the new bathroom.
Thursday is therapy day, we discussed how I am getting on with my exposure and to be honest it has taken a little bit of a back step at the moment with other stuff going on but I am on it again this week (when writing on Monday). Interestingly we discussed how boarding school possible shaped me, my thinking and my coping strategies. I had a love hate affair with boarding but mostly think positively about the experience and the opportunities it gave me, my therapist had other ideas.
Friday and I took delivery of cute little cavapoo Poppy whilst her parents went off to enjoy Wilderness Festival, she was so well behaved and Atticus loved having the company (I think). We had a chill weekend, dog walks, sofa huggles and lots of films. I wanted to prep the back door to paint pink but with another week of rain forecast I don't think I am going to get round to it!
On Sunday night we had some torrential rain/thunder storms and the house was absolutely battered, think we need to get a roofer out. This week I am going to focus on my exposure therapy (lots of walking out of my comfort zone) ahead of Ed Sheeran gig next Friday. Whilst I may be able to walk there comfortably…80,000 people is a hell of a lot of an anxious agoraphobe.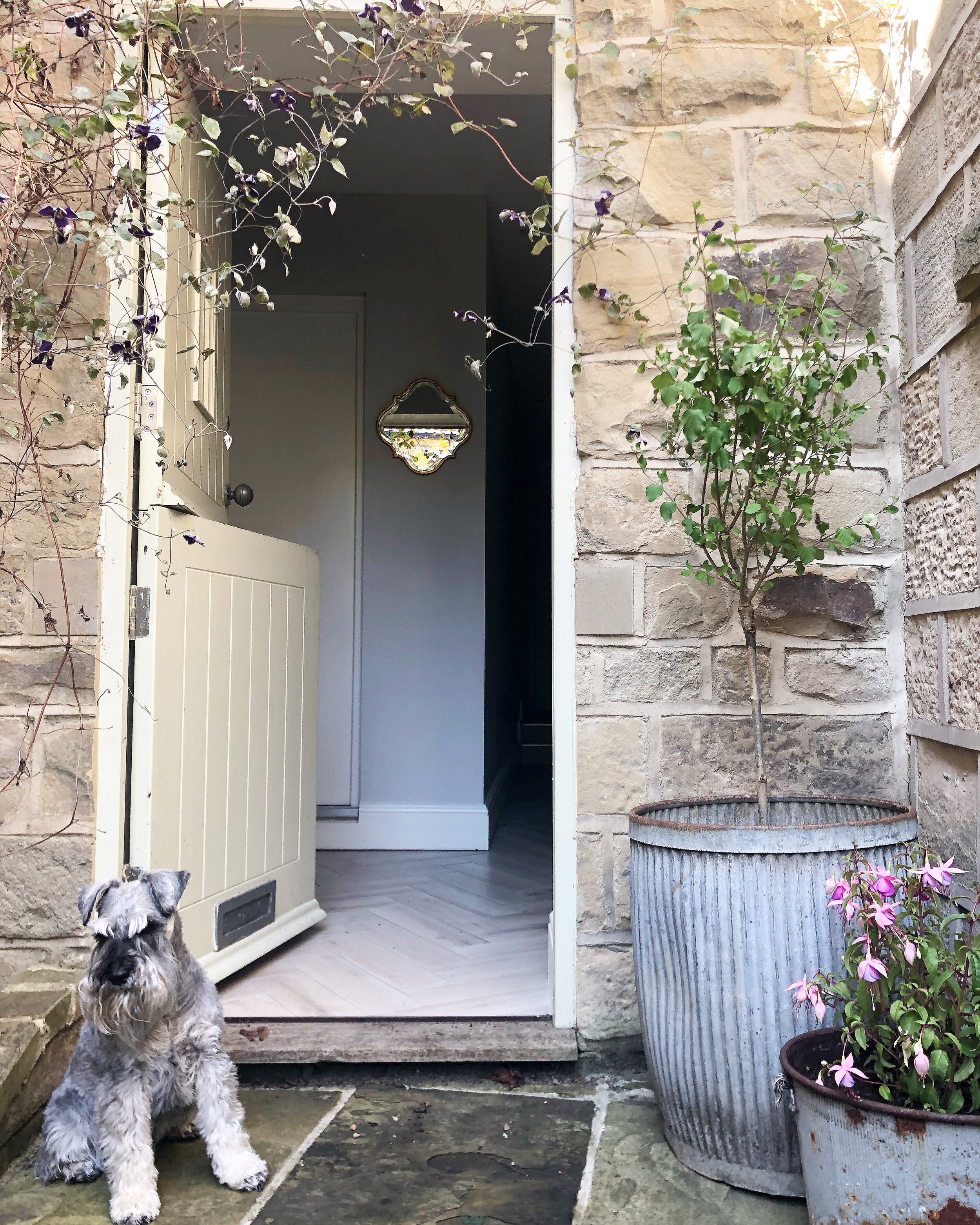 I am writing this up in-between chores as we have a photo shoot here tomorrow. The house is rented out to companies to use, 10 people from 9-6 for a furniture company. Will share what I can on my instagram throughout the day! That means a full deep clean of everywhere, thankfully it's not as hot and can be slightly enjoyable. Whenever I do my housework I think of my mum, she was exceptionally house proud and always maintained a clean and tidy home. One of the things she said to me when she was in hospital for the umpteenth week was that she couldn't wait to get home and do some housework. It's a weird thing to remember but I don't take doing my housework for granted.
PS you need to watch Whitehouse and Mortimer Gone Fishing on iplayer. And Manifest.
PPS - vlog coming soon - you can subscribe here.